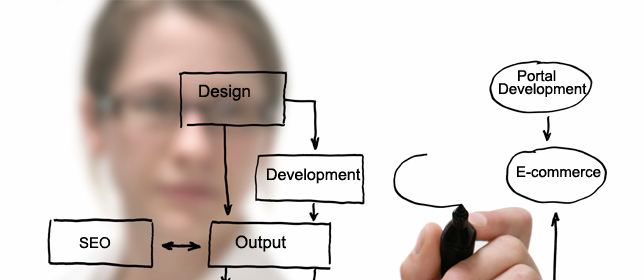 1. Website Design
A website significantly helps you promote the business online when it is visually striking, easy to navigate and of course user friendly. Furthermore, rich content and skilled search engine optimization ensures constant online traffic. Thus, an apt website design is undoubtedly an integral part that decides the online fate of your business.
2. Website Development
Is your website successfully able to convert visitors into customers?
Do the visitors revisit your website?
Is your web site visible in the group of zillions?
If your reply turns out to be positive then contact us immediately.
3. Portals Development
There is nothing more convenient than getting each bit of desired information on just one site! At Creative Works, we understand that and therefore offer you our pioneer Portal development services to achieve this goal.
4. SEO
Creative works have been offering stupendous SEO services all over since 2007. We guarantee top rankings in Google, Yahoo, Bing or any other industry leading search engine of your choice at highly affordable rates.
5. E-Commerce
Better reach and low cost makes e-commerce one of the best mediums to make your presence felt online. Successful e-commerce solutions enable the online business buffs to explore new markets, reach out to the potential audiences globally and hence enhance sales and trade profits.